A funny thing happened a couple of weeks ago. I was out having lunch with the men in my life (Fran and Roman) at our favorite local restaurant, a little Italian place. We like it because it's super-casual (read: kid friendly), the owners and staff are lovely and all three of us love the food. Yup, even my little fussy eater toddler loves everything there. So there we were, enjoying salad and soup. Roman was munching on cherry tomatoes and olives the waitress always brings him and stealing pieces of blue cheese from Fran's salad. He was dipping his bread in oil and was eagerly awaiting the spinach ravioli he ordered himself.
The table next to us was a family with older kids and after a couple of minutes I heard them talking about fussy eating in children. One of their kids said, "Most little kids don't like trying different food." Then the dad replied, "If a child is a picky eater, it's only because the parents have let them be like that."
Ironically (since his comment made me fume), I think the conversation began because they noticed Roman eating a couple of things that might make many children turn up their noses. The dad definitely made his comment loud enough for us to hear, as if we'd be thrilled to get his approbation on our kid's eating habits.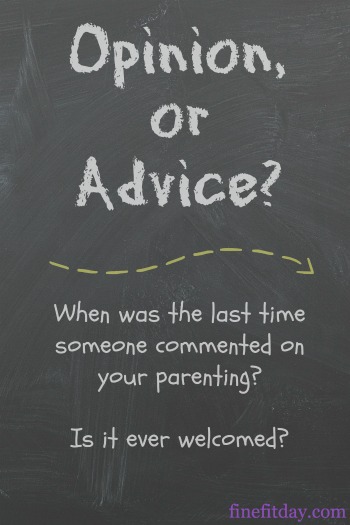 Roman is the epitome of a picky eater. Once a broccoli and mushroom lover, he will no longer eat any food that is on the same plate as either of those vegetables. Forget rice – he thinks it's "weird". He tells me eggs are "yucky" but he is all about soft-boiled eggs with soldiers, not lumping them in the same "yucky" category as scrambled, omelets, or fried eggs. Once he refused a plate of three different foods he loves, pointing at each while yelling, "THAT'S not pasta! THAT'S not pasta! And THAT'S not pasta!!" I guess he wanted pasta. I have taken to hiding vegetables in his meals and clinging to the few specific types and preparations he will eat – spinach chopped fine in a grilled cheese, sliced cucumbers, carrots and cherry tomatoes (but only raw), kale and spinach in smoothies.
Am I at fault as a parent for Roman's eating habits? I prepared & fed him just about everything you could possibly imagine as a baby. He tried so many different things, it often actually led to Fran and I eating a more varied diet than usual. Now, half the time I make dinner knowing it's something he will eat as well, but there are times I make dinner and if Roman doesn't eat it, there's no offer of a special meal just for him. I don't believe his pickiness is our fault and I don't think it's a big deal (even though, yes, it does drive me crazy much of the time).
I remember at 7 years old having a stand-off with my dad over eating my veggies, with neither of us backing down. He would not let me leave the table until I ate them. I was determined to sit there all night with them on my plate untouched. He won – I forced them down eventually, while crying and telling him he was mean and unfair, making dramatic gagging noises as I ate. Poor dad! In my adult life, I LOVE and crave just about every kind of vegetable I can think of. I can't think of any vegetable I have not tried and enjoyed. I don't think that's because my dad forced me to eat a plate of broccoli and carrots one night.
What drives me crazier, though, is people giving opinions on parenting couched as if it's advice or undisputed fact. What works for one family may not work for another. And to assume that there's one right way, or one technique that will work on every child, is crazy.
I don't discount all parenting advice, or assume I know everything, either. But here's the thing – the advice I listen to, the advice I try out to see if it will work, is the advice that I have asked for. I have a friend with boys a couple of years older than Roman, so knowing potty training wasn't so long ago for her family, I asked advice on techniques she used that worked for her. I asked the same questions of a mama at a family gathering recently, since she also has a young son. When Roman first became disenchanted with the wonderful world of veggies, I asked advice from a pediatric RD when I reviewed Helpouts by Google. After we got home from a trip to Australia when Roman was just shy of a year old, I asked anyone and everyone who'd traveled through time zones with children what on earth we could do to stop Roman waking at 10pm and being wide awake until 3 in the morning every night. Jet leg in kids is BRUTAL.
What are your thoughts – do you think unsolicited advice on parenting (or just meant-to-be-overhead opinions) is okay in some situations?